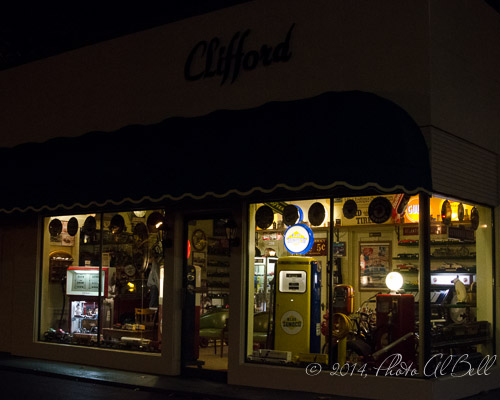 Nikon D7000, ISO 4500, 28.0mm, f/4.8, 1/60 sec
Clifford's Mini Auto Museum, near downtown Cuyahoga Falls, Ohio is as much fun peering into the window at night as it is when the "Open" sign is in the window.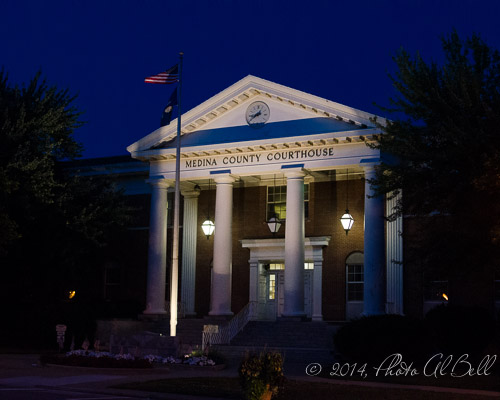 Nikon D7000, ISO 4500, 31.0mm, f/2.8, 1/60 sec
Isn't it amazing how majestic old courthouse look in the evening?  Very different from the menacing appearance it has during the day time, especially if you have a fine to pay.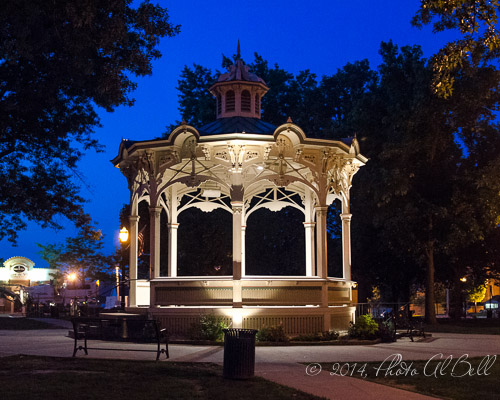 Nikon D7000, ISO 4500, 28.0mm, f/3.3, 1/60 sec
"I often think that the night is more alive and more richly colored than the day." ~ Vincent Van Gogh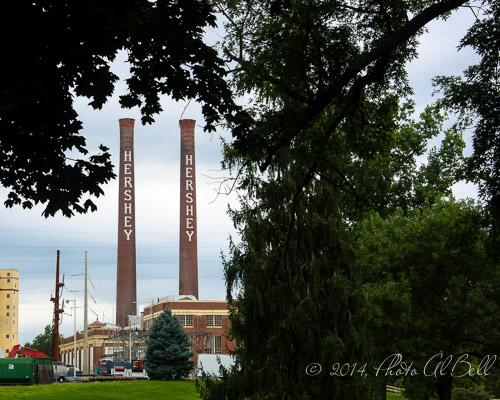 Nikon D7000, ISO 280, 45.0mm, f/11.0, 1/125 sec
"Well, I have no heirs – that is, no children, so i decided to make the orphan boys of the U.S. my heirs. Someday, maybe one of our homeboys will come down the hill and take charge of the whole works down here." ~ Milton Hershey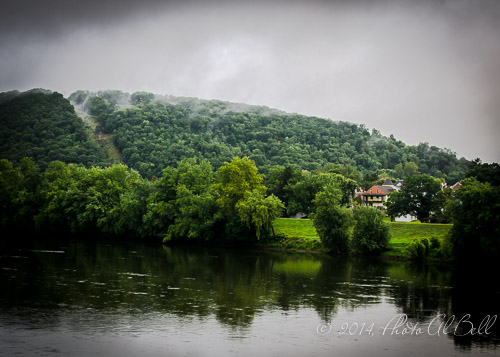 Nikon D7000, ISO 200, 28.0mm, f/8.0, 1/90 sec
Early morning fog along the banks of the Susquehanna River.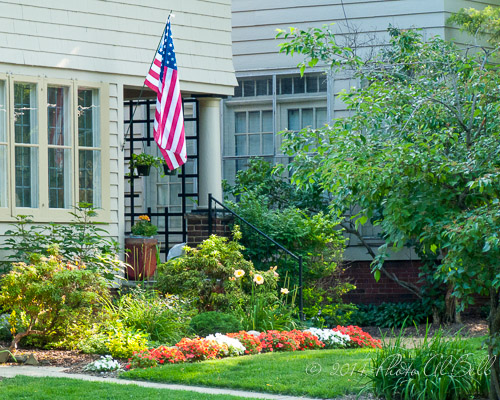 Lumix DMC-FZ28, ISO 400, 27.5mm, f/3.72, 1/100 sec
"Since I travel so much, it's always great to be home. There's nothing like getting to raid my own refrigerator at two in the morning." ~ Amy Grant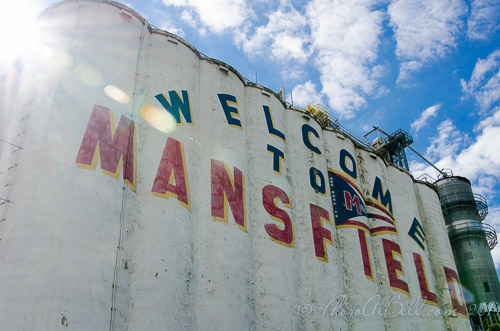 Nikon D7000, ISO100, 28.0mm, f/9.5, 1/125 sec
Mansfield, Ohio is located half way between Cleveland and Columbus on I-71.  Sometime call "The Fun Center of Ohio" because of Mid-Ohio Sports Car Course and because it was once considered the Carousel Capital of Ohio due to the number of manufactures once in the town.  Mansfield might also be called "Tinsel Town Ohio", since so many movies have been made in the city.  From the late 1950′s through the late 1960′s several highway safety movies where made in Mansfield and shown in drivers education classes including: Mechanized Death, Wheels of Tragedy and Highways of Agony.  In addition, Hollywood has visited the city on several occasions making  movies in the old Mansfield Reformatory most notably: Air Force One, Tango & Cash and The Shawshank Redemption .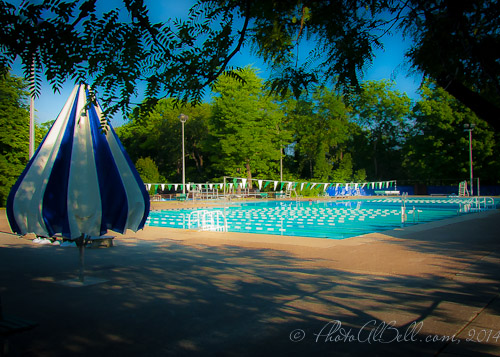 Lumix DMC-FZ28, ISO 100, 4.8mm, f/5.0, 1/100 sec
Growing up in the Midwest pools are where I spend many of my summer days.  Canon balling as a kid, splashing around and flirting with girls as a teenager, and retreating from the heat as an adult, so many of my favorite times are tied to summer time pool fun.  I have many friends from the East, West and Florida coast, and I love hearing their stories about growing up on the beach, and swimming in the ocean, (except those few years after watching the movie "Jaws").  As wonderful that those days sound, I still wouldn't trade my poolside times.
No one was going to confuse me for Mark Spitz, (time period reference) and I never considered swimming competitively, but being comfortable in the water has helped me throughout my life.  At twelve falling through an icy pond, knowing I could swim kept me from panicking.  As a Navy bootcamp recruit, being able to swim 50 yard kept me out of tedious swim classes.  More than anything as a kid that started out TERRIFIED of the water it helped me learn that with effort and practice I can tame my fears and learn anything, including things bigger and more powerful than myself.
We don't often think about those little things that we encounter in our lives that seem innocuous or inconsequential, however those are the drops that eventually fill the pools of emotion and consciousness that we are today.  How are we filling our pools of tomorrow?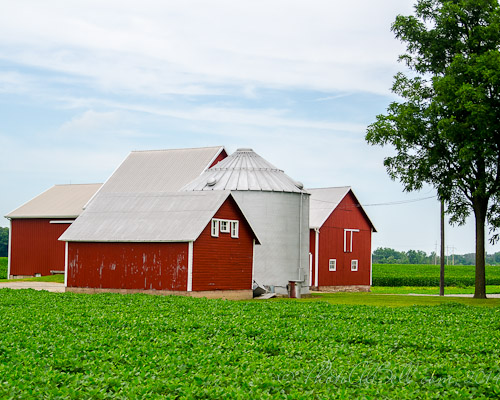 Nikon D7000, ISO200, 42.0mm, f/2.8, 1/2000 sec
"Everybody wants to support his own region and economy and farming. If we can preserve the land and if we can preserve the ocean, we all know, deep inside that we're doing the right thing." ~ Eric Ripert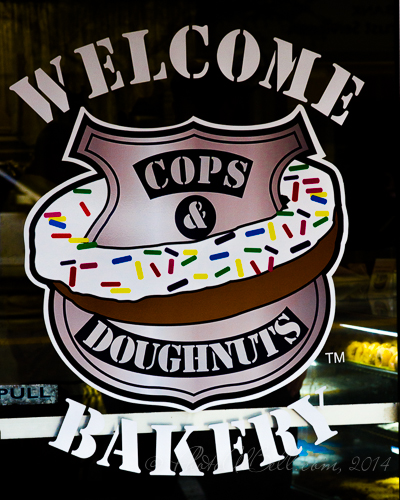 Nikon D7000, ISO200, 70.0mm, f/6.7, 1/125 sec
Who would have though that a doughnut shop in the little central Michigan town of Clare would have daily tourist buses stop by regularly.  Maybe that's because when nine law enforcement officers pooled their money to buy the struggling 100+ year old bakery they had a plan.  Renaming it Cops and Doughnuts they succeeded on getting coverage from Fox News, Good Morning America and a host of other news shows across the country.  Now the doughnut shop employs more than 40 people in the town, none of them related to any of the owners.  All and all a significant win for the town of Clare, Michigan.
Beat diabetes
Diabetes diet
WordPress SEO